Tuscan manufacturing know-how
Cashmere cushions and blankets in natural fabrics
Josephine Testa is a brand of exclusive interior design. It represents a symbol of exceptional Tuscan manufacturing know-how. In our collections of blankets and cushions, we create cashmere accessories and natural fabrics, following the ancient tradition that has its roots in the textile Tuscan District.
Our products are unique, incomparable and 100% Made in Italy. High-quality craftsmanship, style research, contemporary aesthetics and attention to detail are a few of our strengths.
Soft relax
The cashmere blanket collection by Josephine Testa gives a refined and elegant touch to any setting in which it is placed. Each product is much more than a simple blanket, representing exclusive furniture thanks to elegance and warmth.
Each plaid is a unique product. It is born thanks to the mix of artisanal processes and a careful study of fibers, fabrics and yarns by our team, who collaborates with national and international interior designers. The collection interprets the different styles of life, from classic and elegant to the most modern and refined, filling every room with comfort and elegance. Among our products, you can choose from designs created for the living room or bedroom.
Read more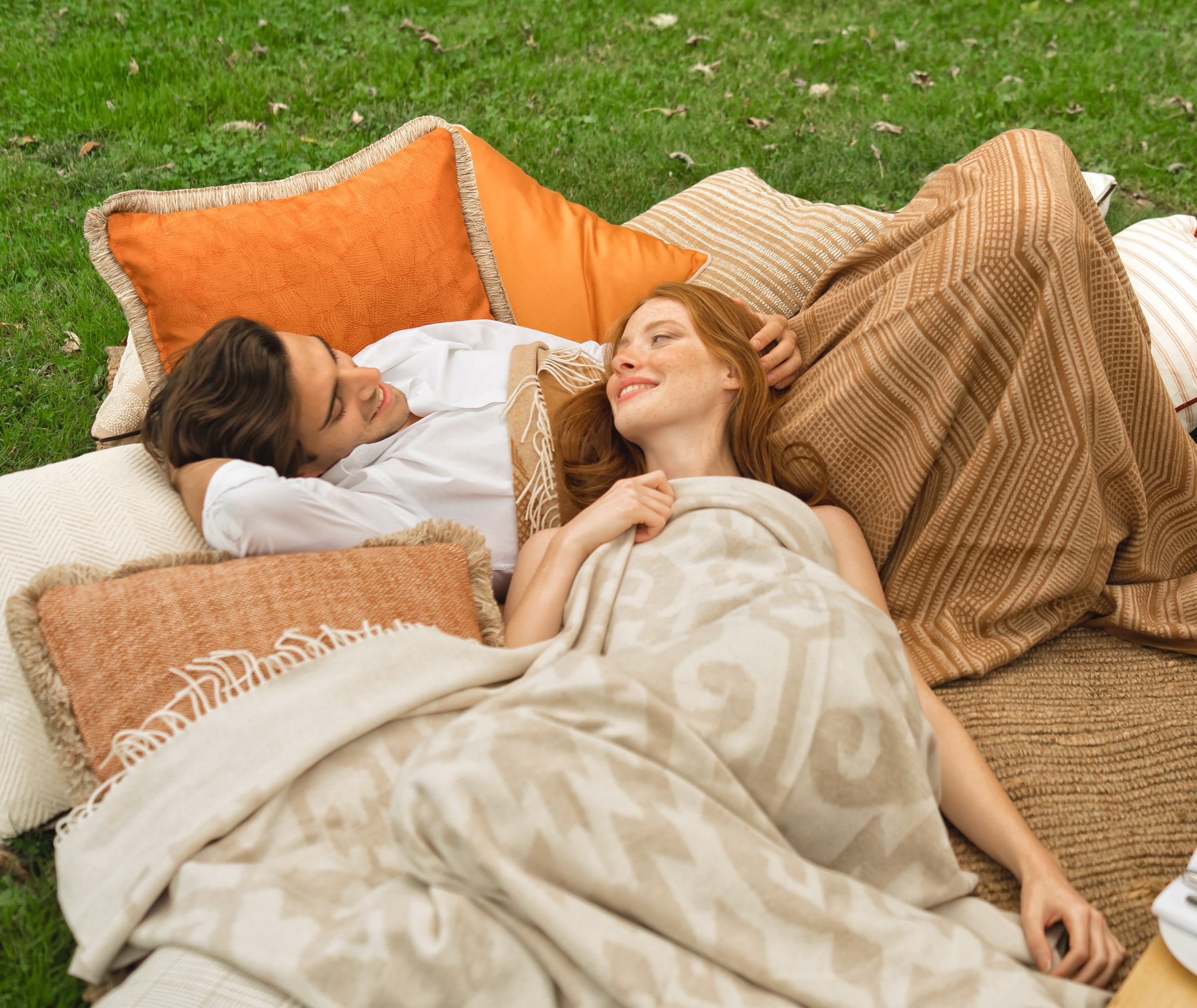 Mix & match
Our Josephine Testa cushion collection is made from natural fibers such as linen, cotton and wool.
Elegant, contemporary, or ethnic-chic, these cushions propose colors and patterns to mix and match. In this way, you can create elegant and exclusive decors.
The design of each item is created to ensure perfection of details and product quality. From the colorful yarns to the stuffing in real goose down, these cushions are Made in Italy. The heart of the production takes place in the textile district of Prato and it comes from our long experience in the contract supply division.
Read more